Today we have fantastic news for you. The first batch of screenshots is online.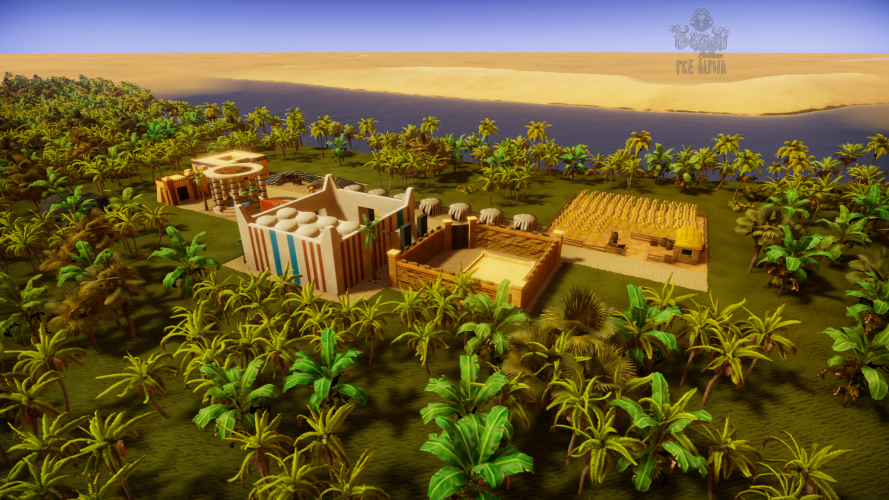 You can find more images in our gallery here. (Please be aware that this are Pre-Alpha screenshots and not a final product)
We also want to share with you more informations about the Kickstarter-Demo. Right now the base of the demo is finished.
In the next two weeks we want to optimize performance further and eliminate as many bugs as possible. The demo will include one map and all basic systems,
like building and trading. Up until now not all comfort and save & load functionalities are implemented. Please keep in mind that this demo is still a Pre-Alpha
version of the game and that not all models and textures are finished (especially all humans) and implemented yet. Our goal is to give you a good impression
of what the game will feel and look like.